Family Optical -An Optician Shop in Sai Wan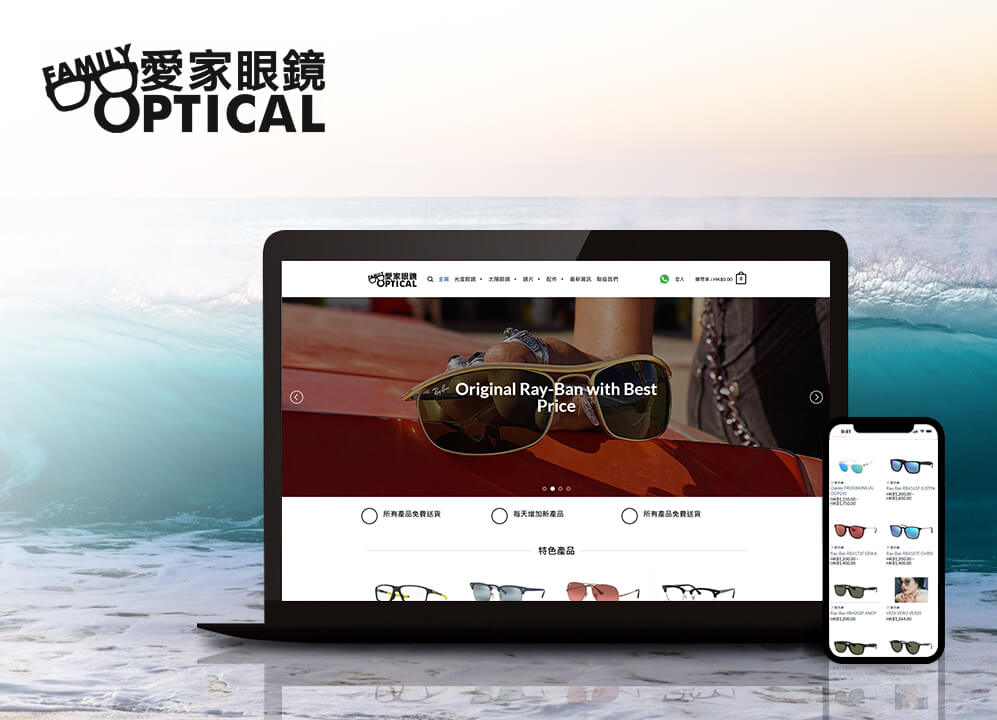 About The Project
Family Optical was established in 2015 as a physical optician shop located in Sai Wan , Hong Kong. In order to give customers a more interesting, fast and simple shopping experience, we believe that the Family Optical online platform combined with physical stores can
Improve the procedures for buying glasses and fitting, as well as support various after-sale services and maintenance. The goal is to keep guests free from geographical and time constraints
, And more preferential prices, to buy glasses.
View Project Website
CATEGORY
Graphic Design, Web Design
TAGS
Graphic Design, Web Design, Web designer, E-commerce, E-shop, Family Optical